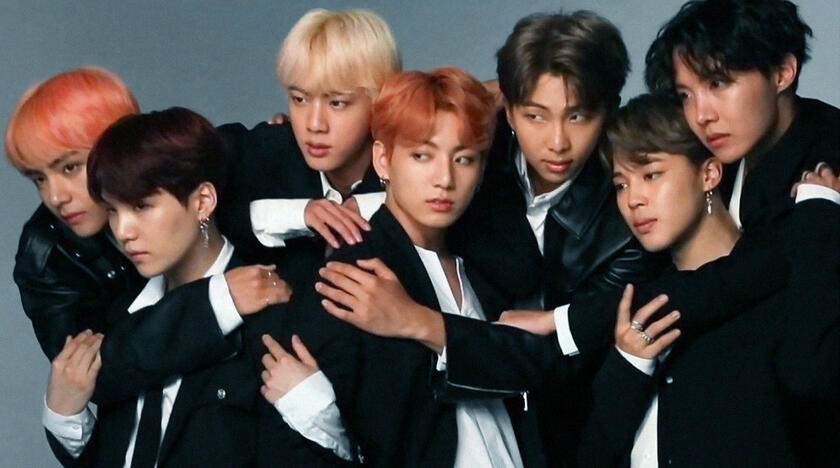 ₍ᐢ..ᐢ₎♡
ㅤ
before you follow—
ㅤ• i love all bts ships and all dynamics !!• but i write a lot of sub/bottom jungkook• i don't post negativity for any ship, trope, kink,
or dynamic. like what you like, but also
pls respect what other people like!• i do my best with cw tags but my account is
always FUB free (unfollow or block as u want)• everything i write, fic or concept, is fiction!
i do not ship any of the members irl• i love bts for their music first & foremost,
but my account is mostly for nsfw fanfic
(all official accounts are blocked)ㅤ
do not follow me if you are under 18,
you will get blockedㅤ
pinned gif credit @jjkgifㅤ
(commission info to be added soon!)
ㅤ
---
thread fics
sorted by oldest ⇢ newestthreadfics or longer ideas(please read all tags, some of these include
hard/extreme kinks)
ㅤ
ㅤ
namkook + train sex
✧ 1400 words
✧ bottom!JK, a/b/o, free use, omo/public pissing, knotting, pissing inside
✧ ao3 linkㅤtaekook + artist/model
✧ 600 words
✧ a/b/o, college AU, preheat/heat, voyeurismㅤjinkook + arranged marriage
✧ 1500 words
✧ bottom!JK, a/b/o, first time, breeding, shifter bestiality, knottingjinkook + arranged marriage pt 2
✧ 800 words
✧ bottom!JK, a/b/o, pregnancy, oral, shifter bestiality, knottingㅤvmin + oviposition
✧ 1800 words
✧ bottom!JM, alien!TH, tentacles, rut, breeding kink, oviposition (+ pushing eggs out)
✧ ao3 linkㅤtaekook + a/b/o roommates
✧ 500 words
✧ bottom!TH, a/b/o, toys/solo, dubcon, heat sexㅤnamkook + medical kink
✧ 6000 words
✧ dubcon, doctor/patient, manipulation, humiliation, innocence kink, multiple orgasms, prostate massage
✧ ao3 linkㅤhopekook + tentacle sex
✧ 500 words
✧ bottom!HS, bottom!JK, noncon somno, tentacle monster, dp (anal + vaginal), squirting, multiple orgasmsㅤyoonmin + pregnant JM
✧ 2600 words
✧ a/b/o, college AU, pregnancy, lactation, coming in pantsㅤjinkook + bun koo
✧ 600 words
✧ bottom!JK, hybrids, owner/pet, plushophilia, exhibitionismㅤyoonkook + mommy kink
✧ 2100 words
✧ bottom!YG, canon, first time, mommy kink, feminization, breeding kinkㅤot7 + JK crying
✧ 500 words
✧ bottom!JK, sub!JK, canon, crying, group sexㅤtaekook + pet play
✧ 500 words
✧ bottom!JK, pup!TH roleplay, free use, overstimulationㅤot7 + bun koo
✧ 400 words
✧ hybrids, overstimulation, sex machine, multiple orgasmsot7 + bun koo pt 2
✧ 700 words
✧ bottom!OT6, hybrids, free use, semi-publicㅤhopekook + omorashi
✧ 600 words
✧ canon, piss play, accidental wetting, teasing (but soft)
✧ ao3 linkㅤyoonkook + omega prince YG
✧ 2400 words
✧ bottom!YG, a/b/o, royalty AU, age diff, heat sex, knotting, tummy bulge
✧ ao3 linkㅤjinkook, taekook + innocence kink
✧ 4200 words (wip)
✧ bottom!JK, canon, virginity kink, first time, cumplay, dirty talkㅤot7 + JK gangbang
✧ 400 words
✧ bottom!JK, a/b/o, dubcon/manipulation, heat sex, public sexㅤot7 + JM gangbang
✧ 500 words
✧ bottom!JM, crossdressing, free use, public sexㅤtaegi + tentacles
✧ 300 words
✧ bottom!TH, tentacles, bondage, dpㅤyoonkook + age regression
✧ 3000 words (wip)
✧ eventual age play, ddlb, asmr, bathing/washingㅤnamkook + breeding practice
✧ 400 words
✧ bottom!NJ, hybrids, breeding kink, innocence/first timeㅤnamgikook + bun koo
✧ 3000 words
✧ bottom!JK, hybrids/shifters, heat sex, breeding kink, knotting, biting/markingㅤtaekook, jinkook + kitchen sex
✧ 900 words
✧ bottom!JK, canon, semi-public, getting caught, dirty talk, humiliation
✧ ao3 linkㅤnamgi + cisswap oral
✧ 900 words
✧ cisswap (fem YG), face sittingㅤot7 + rimming JK
✧ 2000 words
✧ bottom!JK, canon, aftercare, rimming, consensual somnophilia
✧ ao3 linkㅤnamkook + somno
✧ 1000 words
✧ canon, noncon somnophilia, sleep blowjob
✧ ao3 linkㅤyoonkook + lactation
✧ 2300 words
✧ canon a/b/o, omega!YG, breastfeeding, handjob, blowjobㅤot7 + oral fixation JK
✧ 8500 words
✧ sub!JK, canon, first time, blowjobs, wet/messy, dirty talk, nipple play, hair-pulling, service kinkㅤtaejin + somno
✧ 1300 words
✧ bottom!SJ, noncon somnophilia, first time topping
✧ ao3 linkㅤyoonjin + cisswap
✧ 300 words
✧ cisswap (fem YG, fem SJ), pissing on each otherㅤnamkook + arranged mating
✧ 800 words
✧ pack a/b/o, service alphas, biting/marking, (eventual) pregnancyㅤnamjinkook + ddlb
✧ 400 words (wip)
✧ sub!JK, age play, ddlbㅤyoonkook + corruption kink
✧ 1700 words
✧ canon, innocence kink, hyung kink, handjobs, guided masturbation, facialㅤnamkook + sugar baby
✧ 5300 words
✧ bottom!NJ, bottom!JK, hybrid, first time, age diff, daddy kink, rimming, overstimulation
✧ ao3 linkㅤjinkook + nipple sucking
✧ 500 words
✧ canon, nipple play, coming in pantsㅤjinkook + wet dream
✧ 1200 words
✧ canon, tentacle fantasy, dirty talk, frottage, handjobㅤot7 + jerking off JK
✧ 1400 words
✧ canon, handjob, teasing/edging, cock slapping, praise, dirty talk, cryingㅤjinminkook + sleep voyeurism
✧ 1500 words
✧ canon, somnophilia, voyeurism, semi-public masturbation, coming in pantsㅤnamkook + JK in panties
✧ 700 words (wip)
✧ canon, lingerie, masturbationㅤyoonjinkook + omegas yoonkook
✧ 700 words (wip)
✧ a/b/o, heats/ruts, scenting, breeding kinkㅤtaekook + hallway sex
✧ 2000 words
✧ bottom!JK, a/b/o, rimming, scents/markingㅤnamkook + cisswap
✧ 2200 words
✧ cisswap (fem NJ, fem JK), bottom!NJ, oral, nipple play, strap-on sex, squirting, unnie kinkㅤot7 + vibrators on JK
✧ 1600 words
✧ sub!JK, bondage, gag, vibrators, nipple play, overstimulation, coming untouchedㅤot7 + milking JK
✧ 3200 words
✧ bottom!JK, hybrid, lactation, breastfeeding, bondage, overstimulation, ridingㅤyoonkook + breeding kink
✧ 400 words
✧ bottom!YG, hybrids, predator/prey, breeding kinkㅤvmin + medical roleplay
✧ 500 words
✧ bottom!TH, roleplay, medical kink, toys, overstimulationㅤnamgikook + stepdad YG
✧ 500 words (wip)
✧ bottom!JK, stepcest, age diff, daddy kink, exhibitionismㅤjinkook + cisswap squirting
✧ 800 words
✧ cisswap (fem JK), oral, fingering, squirting, piv
✧ ao3 linkㅤnamjinkook + somno
✧ 1100 words
✧ bottom!JK, consensual somno, fingering, dpㅤnamkook + wolf and bunny
✧ 4200 words
✧ bottom!JK, hybrid, predator/prey, breeding kink, innocent JK, oral, knotting
✧ ao3 linkㅤot7 + spanking JK
✧ 1000 words (wip)
✧ spanking, under-negotiated roleplay, coming untouchedㅤtaekook + naked roommates
✧ 2800 words
✧ nudity, temperature play (ice cubes), nipple play, jerking off/frottage
✧ ao3 linkㅤyoonkook + cisswap oral
✧ 700 words
✧ cisswap (fem JK, fem YG), oral, facesitting, sensitivityㅤnamkook + nipple play
✧ 3300 words
✧ first time, nipple play, handjobsㅤtaekook + omega TH
✧ 2100 words
✧ a/b/o, nesting, scent kink, heat, toys, cum markingㅤnamkook + hotel sex
✧ 4200 words
✧ bottom!JK, first time, rimming, size kink, fingering, oral
✧ ao3 linkㅤot7 + JK birthday kisses
✧ 400 words
✧ just fluff and kissesㅤjinkook + baby alpha JK
✧ 2700 words
✧ bottom!SJ, a/b/o, scent kink, knotting, riding, multiple orgasmsㅤnamkook + baby fever
✧ 1500 words
✧ bottom!JK, sex pollen, breeding kink, dirty talk, barebackingㅤvmin + husband roleplay
✧ 2000 words
✧ bottom!TH, cnc, roleplay, dirty talk, husband kink, breeding kinkㅤjinkook + sex machine
✧ 2000 words
✧ bottom!JK, hybrid, voyeurism, multiple orgasms, spanking, dirty talkㅤot7 + beta NJ
✧ 900 words
✧ a/b/o, cuddling, praise kinkㅤvmin + lap dance
✧ 1700 words
✧ stripper!JM, shy!TH, first time, coming in pantsㅤtaejinkook + demons TK
✧ 900 words (wip)
✧ bottom!SJ (eventual), mind-reading, scent kinkㅤnamjinkook + somno heat
✧ 400 words
✧ bottom!SJ, a/b/o, somnophilia, breeding kinkㅤnamkook + friend's older brother
✧ 5300 words
✧ bottom!JK, a/b/o, scent kink, heat, knottingㅤjinkook + showering together
✧ 1900 words
✧ canon, massage, jerking offㅤjinkook + accidental knotting
✧ 900 words
✧ bottom!SJ, a/b/o, knotting, breeding kinkㅤot7 + scent drunk JK
✧ 1000 words (wip)
✧ a/b/o, scenting, dubious alphas, corruptionㅤot7 + space AU
✧ 500 words
✧ Firefly AU -ish, feelings & confessions, hurt/comfortㅤtaekook + porn fantasy AU
✧ 1700 words (wip)
✧ bottom!JK, solo porn, monster fucking roleplay, sextingㅤjinkook + sugar daddy
✧ 2500 words (wip)
✧ bottom!SJ, younger sugar daddy JK, hyung kink, use kinkㅤjinkook + soothing magic
✧ 1300 words
✧ JK with magic powers, kissing, confessionsㅤtaejoonkook + sex tutoring
✧ 2000 words
✧ bottom!JK, a/b/o, royalty AU, first time, heat, knottingㅤot7, jikook + biting JM
✧ 5300 words
✧ bottom!JM, canon, biting/hickeys, riding
✧ ao3 linkㅤvmin + omega/omega
✧ 1100 words
✧ a/b/o, heat, nesting, fingering, mutual handjobsㅤot7 + virgin prince JK
✧ 800 words (wip)
✧ a/b/o, virginity, free use, eventual cncㅤnamkook + nipple touching
✧ 2300 words
✧ nipple play, oversensitivity, coming untouched, frottageㅤot7 + secretly pregnant JK
✧ 2200 words
✧ a/b/o, mpreg, fluffvminkook + nipple play
✧ 1600 words
✧ a/b/o, mpreg, nipple play, fingeringㅤ2seok + morning sex
✧ 1200 words
✧ subby!SJ, handjob, dirty talkㅤjinkook + kink exploration
✧ 4200 words
✧ bottom!JK, bottom!SJ, hybrid!JK, breeding kink, piss marking/pissing insideㅤnamkook + accidental imprinting
✧ 13,000 words
✧ a/b/o, heat, breeding kink, masturbation, sex toys, feelings realizationㅤnamkook + baby alpha NJ
✧ 3700 words (wip)
✧ bottom!JK, a/b/o, first rut, alpha/alpha, breeding kinkㅤtaejinkook + prince/guard AU
✧ 4200 words
✧ a/b/o, innocence, voyeurism, oral, handjobㅤjinkook + a/b/o roleplay
✧ 500 words
✧ dirty talk, sillinessㅤnamgikook + pets/owner
✧ 1500 words (wip)
✧ bottom!JK, bottom!YG, a/b/o, voyeurism, breeding, loss of virginityㅤtaejoon + daddykink
✧ 3500 words
✧ bottom!TH, breeding kink, dry humping, ridingㅤtaekook + innocence kink
✧ 1300 words
✧ corruption, innocence, dirty talk, handjob
✧ ao3 linkㅤjinkook + arranged mating
✧ 2000 words (wip)
✧ bottom!JK, a/b/o, first time, eventual mpregㅤnamgi + showering together
✧ 1200 words
✧ bottom!YG, first time, shaving, fingering, prostate milking
ㅤ
namkook + "proposal"
✧ 400 words
✧ silliness, misunderstandings, relatably horny NJㅤot7 + omegas taekook
✧ 600 words
✧ a/b/o, heat planning, silliness & spicinessㅤjinkook + first time barebacking
✧ 4300 words
✧ bottom!SJ, bottom!JK, oral, ridingㅤvhope + first blowjob
✧ 1300 words
✧ first time, oral
✧ ao3 linkㅤyoonmin + alpha marking
✧ 500 words
✧ a/b/o, power imbalance, secret slick-marking, dirty talkㅤnamkook + helping hands
✧ 2700 words
✧ handjobs, confessionsㅤnamgikook + visiting a sex club
✧ 5200 words (wip)
✧ a/b/o, shy JK, accidental/phantom rut, scentingㅤnamseok + sharing body heat
✧ 1200 words
✧ a/b/o, grinding, friends to loversㅤhopekook + nipple play
✧ 1700 words
✧ bed-sharing, nipple sucking, handjobㅤnamkook + daddy kink
✧ 7000 words
✧ bottom!JK, kink exploration/negotiationㅤnamkook + werewolf!JK
✧ 1800 words
✧ bottom!NJ, scent kink, marathon sex, breeding kink, cum markingㅤjinkook + android alpha!SJ
✧ 600 words
✧ bottom!JK, a/b/o, heat sex, feelingsㅤtaejinkook + possessive omega!TH
✧ 2600 words
✧ bottom!JK, a/b/o, inspection, getting caughtㅤnamkook + tutor corruption
✧ 3900 words
✧ innocent!JK, tutor!NJ, dubcon, crying, spanking, fingeringㅤjinkook + morning teasing
✧ 400 words
✧ bottom!JK, riding, nipple play, morning afterㅤjinkook + omega JK nesting
✧ 500 words
✧ a/b/o, nesting, scenting, implied ot7ㅤot7 + JK's oral fixation
✧ 1800 words
✧ oral, cockwarming, coming untouchedㅤjinkook + undressing dare
✧ 1700 words
✧ undressing, teasing, accidental boner, blowjobㅤnamkook + human JK and alpha NJ
✧ 3000 words
✧ a/b/o, arranged marriage, bedsharing, scent kink, caught jerking offㅤjinkook + accidental arousal
✧ 1100 words (wip)
✧ a/b/o, sexual tension, JK slicking up around SJㅤot7 + bun JK's first heat
✧ 16,200 words
✧ bottom!JK, hybrid, loss of virginity, free use, exhibitionism, breeding kink, predator/prey roleplay, cumplay, plug, somno, rimming, crying, aftercareㅤjinkook + secret alpha
✧ 500 words
✧ bottom!JK, a/b/o, alpha/alpha, rimmingㅤnamgikook + dilfs namgi
✧ 700 words
✧ bottom!JK, age difference, spanking, breeding kinkㅤot7 + scent drunk alpha JK
✧ 400 words
✧ a/b/o, baby alpha JK + omegas ot6, bedsharing, scentingㅤjinkook + morning sex
✧ 700 words
✧ bottom!JK, yawning n teasing, multiple rounds of sexㅤjinkook + accidental pregnancy
✧ 500 words
✧ mpreg, getting back together, fluffㅤnamkook + porn star AU
✧ 4400 words
✧ bottom!JK, 'fake' somnophilia, age difference, daddy kink, filmingjinkook + porn star AU
✧ 5000 words
✧ bottom!JK, somnophilia, age difference, rimming, filming, phone sexㅤnamkook + arm massage
✧ 3300 words
✧ massage, light pain kink, jerking off, thigh ridingㅤjinkook + alpha medical kink
✧ 1400 words
✧ a/b/o, alpha/alpha, dubcon, inspection kinkㅤjinkook + manager/idol
✧ 700 words (wip)
✧ a/b/o, manager!SJ, idol!JK, unexpected heatㅤnamkook + shy JK
✧ 900 words
✧ bottom!JK, shyness during sexㅤnamkook + NJ's tattoo
✧ 1600 words
✧ bottom!NJ, emotional/reunion sexㅤjinkook + puppyish alpha JK
✧ 900 words
✧ a/b/o, scenting, bed-sharing, grindingㅤnamseok + NJ in lingerie
✧ 500 words
✧ lingerie, walked in on, soft gender expression stuffㅤnamkook + housewife!JK
✧ 8500 words
✧ bottom!JK, housewife roleplay, kink negotiation, spankingㅤnamkook + android NJ
✧ 6700 words (wip)
✧ bottom!JK, a/b/o, bodyguard!NJ, heat sex, virginity loopholeㅤnamkook + alpha artist NJ
✧ 7400 words
✧ bottom!JK, a/b/o, arranged marriage, scenting, first timeㅤtaekook + sex addiction
✧ 900 words
✧ bottom!JK, canon, sneaky sex (kind of), finger sucking, sillinessㅤot7 + JK orgasm curse
✧ 1000 words
✧ bottom!JK (mostly), edging, mild pain kink, aftercareㅤyoonkook + secret hybrids
✧ 7600 words
✧ bottom!JK, hybrids, idol/fan, scenting, heat sex, knottingㅤnamkook + pool sex
✧ 2900 words
✧ bottom!JK, seom AU, confessions, pool sexㅤnamkook + tentacle dildo
✧ 4300 words
✧ canon, JK solo interrupted, sex toy, teasing, phone sexㅤnamkook + mafia AU
✧ 3100 words
✧ a/b/o, bottom!JK, surprise heat, mpreg, getting togetherㅤjihope + post- hobipalooza
✧ 500 words
✧ canon, bed-sharing, pampering, morning sexㅤnamkook + fated mates
✧ 9800 words
✧ a/b/o, bottom!JK, strangers to lovers, unexpected heat, scenting, heat sex, matingㅤvmin + newly presented TH
✧ 500 words
✧ canon a/b/o, nesting, first kiss, implied heat sexㅤnamkook + forbidden a/b/o
✧ 20,400 words
✧ canon a/b/o, bottom!JK, shame & fantasizing, scenting, breeding kinkㅤnamjinkook + dare
✧ 1900 words
✧ canon, teasing, praise kink, blowjob, daddykinkㅤyoonkook + birthday
✧ 600 words
✧ a/b/o, mpreg, childbirth (not graphic), fluffㅤminjoon + omega NJ
✧ 700 words
✧ canon a/b/o, scents, nesting, fluffㅤjinkook + reunion sex
✧ 2700 words
✧ canon a/b/o, bottom!JK, breeding kink, cream puff'd kooㅤyoonkook + hair brushing
✧ 600 words
✧ sugar daddy AU, hair brushing/petting, teasing, fluffㅤyoonkook + vampires
✧ 3300 words
✧ vampire AU, captive, arranged marriage, blood drinking, vampire bondingㅤnamkook + dragon hybrid NJ
✧ 1300 words
✧ hybrid AU, bottom!JK, size kink (expanding dick)ㅤyoonjin + cramps
✧ 500 words
✧ roommate AU, transfem!YG, menstrual cramps, hurt/comfortㅤnamkook + surrogate JK
✧ 500 words
✧ a/b/o AU, mpreg, surrogacy, lactation, realization of feelings
ㅤ
---
blocked?
i have 400k people blocked, if we've never interacted it's probably not personal! most common reasons are:• you follow lots of accounts and got caught in a chainblock
• you have no age indication anywhere on your profilei run blockchains to protect myself from people who are likely to harass and/or report me, or people who have harassed and reported others for nsfw content.ㅤ
i also block:• official accounts
• report accounts
• minors
• people who threaten/harass others
• people who participate in fanwars
• solo stans & antis
• people following (obvious) solo stans & antis
• people who report nsfw writers/artists
• people who report/bash kinks or ships that i write
• people who have a problem with rpf or fic in general
• people who leave rude comments/qrts on other fics
• people who are rude/hateful about who tops/bottoms
• people who post private info about or stalk bts
• accounts focused on things that heavily trigger me
• i also use mirrorblockif you're over 18 you can ask to be unblocked!
(if you ask via curiouscat, pls include your username)i make mistakes sometimes and redblock isn't perfect. i also never block anyone just because of the fictional content they create, i.e. a certain ship or dynamic, so if you think i've made a mistake you can let me know!
---
what does 'age in bio' mean?
it means to have some indication on your twitter profile that you are above the age of 18 in order to follow me (and many other nsfw accounts).examples:
• 'adult'
• 'not a minor'
• '95 liner'
• 'yoongi's age'
• 'mid 20s'
• 'over 18'
you can also set just your birth year to visible on your twitter profile if you wish to.i never ask anyone to share their exact age if they aren't comfortable, but i request you have some indication of being an adult in the same way websites with adult content have consent/age checks.
ㅤ
---
full list of kinks /
content limits
most of the 'extreme kinks' in this list
won't show up in my twitter threads,
but instead will get posted straight to ao3.i'm comfortable writing any gender or sexuality!
ㅤ
ㅤ
WHAT I CAN READ / WRITE:• a/b/o
• age difference
• age play
• birth
• body worship
• bondage/restraint
• breeding kink
• cisswap
• corruption
• cnc
• crossdressing
• crying
• cumplay
• daddy/mommy kink
• ddlb
• degradation
• demons
• dirty talk
• dom/sub
• double/multi penetration
• dubcon / noncon
• exhibitionism
• feminization
• fisting
• foot fetish
• free use
• gangbang
• humiliation
• hybrids
• incest / stepcest
• innocence / virginity
• inspection
• lactation
• manipulation
• marking
• medical kink
• micro/macro
• multisex omegas / boypussy
• nipple play
• orgasm denial / control
• overstimulation
• oviposition / eggs
• pet play
• piss play / omorashi
• plushophilia
• power imbalance
• praise kink
• predator/prey
• pregnancy
• public sex
• punishment
• roleplay
• selfcest
• sentient bestiality (werewolves, shifters)
• sex toys / machines
• size kink
• somnophilia
• spanking
• squirting
• temperature play
• tentacles
• tummy bulge
• vampires
• voyeurism
• wet / messyㅤ
ㅤ
MAYBE LIST (depends how it's written):• blood play
• choking / harder breathplay
• cum eating / cum in food
• heavy angst
• infidelity
• knife / gun play
• needles (+ genital piercings)
• sounding / urethral playㅤ
ㅤ
HARD LIMITS / SQUICKS / TRIGGERS:• eating disorders / feederism
• gore
• graphic violence / abuse
• hate speech / hate crimes
• insects / spiders
• major character death (+ terminal illness)
• scat
• substance abuse
• underage nsfw
• vomit
ㅤ
---
more about me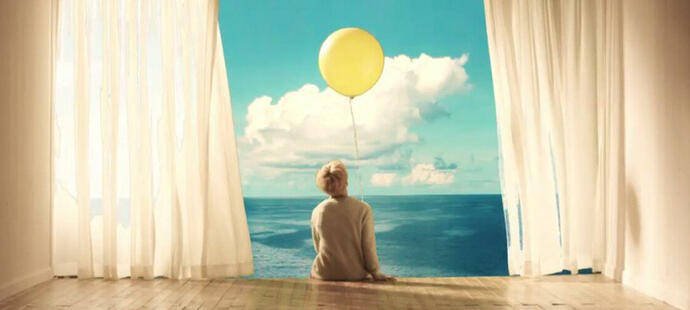 ㅤ
'92 liner ✧ scorpio ✧ agender & queer ✧ white
chimmy biased ✧ ot7 alwaysㅤ
ㅤ
will respond to:
elle, e, elleybean, bunㅤ
any pronouns means:
they/them preferred, bun is very welcome
but she/her + he/him are okay too
ㅤendearments:
i.e. honey, sweetie, angel - are okay!
(unless you're being patronizing lol)
gendered terms like bro/dude are fine too.ㅤ
fandoms:
95% of my tweets will be about bts (or fic)
but i also like video games,
some streamers, some tv shows.
i enjoy a lot of different kpop groups/artists
but bts are the only group i'm into fannishly.
i've been an army since 2016!i'm personally not into y/n fics or headcanons,
but i have nothing against them either.ㅤ
contact:
i'm shy so i'll rarely dm first,
but i'm happy to receive dms or replies!
(warning: i am slow to respond sometimes.)
i'm also fine with tmi comments on my fic,
or tmi in general. i'm just not open to rping.i usually can't answer questions asking
for recs, though - i just rt/qrt the fics i enjoy!ㅤ
fic translations:
are okay with permission!
please reach out to me first, especially
if you plan to post your translation.ㅤ
constructive criticism:
i'm personally fine with receiving
the following types of concrit—• grammar/typo corrections
• requests for specific tags/warnings
• cultural or honorific errors i've made
• plot holes or continuity mistakeshowever, if you have complaints
about the (warned for) content itself
and leave negative comments bc of that,
i'll just delete them instead of arguing with you.ㅤ
disclaimer:
bts is a big fandom with a lot of writing.
i don't take ideas from others - if anything
reads as similar, it's completely accidental.
but feel free to let me know!
if i've copied an idea by accident i'll delete.pls know that i can show my thought process/
inspiration for any idea that i get, though! 😭
ㅤ
---